About the War and Peace Ball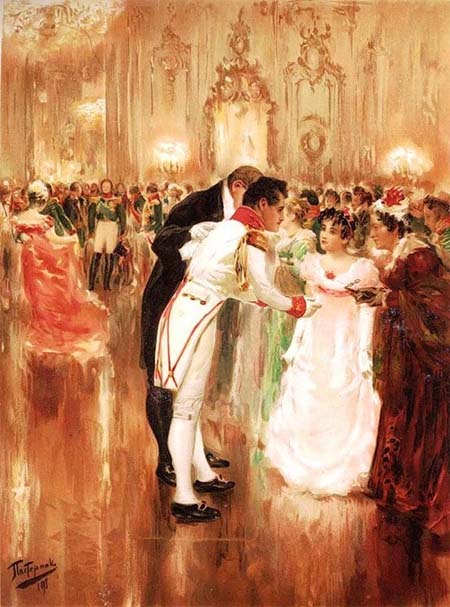 Image : Leonid Pasternak's 1893 illustration to War and Peace *
The War and Peace Ball is inspired by Leo Tolstoy's masterpiece in which the charming Prince Andrei Bolkonsky invites the young Countess Natalia Rostova to dance at her first ball*.
Founded in 1988 as a fund-raising vehicle in aid of the construction of the first Russian Orthodox Church in London, the War and Peace Ball is now considered as one of the most prestigious international high-class Russian events. Nineteen balls were held in London. The 20th War and Peace Ball was held in 2010 at the summer residence of the President of the Russian Federation, the Constantine Palace, Strelna, near St Petersburg, Russia.
This year, in commemoration of the 200th anniversary of the Treaty of Paris (1814), the 21st War and Ball will be held in Paris at the sumptuous Hotel "George V".