Tickets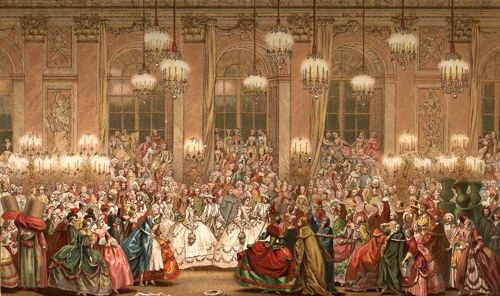 Masterclass
Friday 21 November 2014
Salle "Chantilly", George V
6.30 pm - 9.30 pm
Learn the elementary steps of the most popular classical ball dances of 19th century (Polonaise, waltz, polka, two-step, gallop and others), meet your fellow guests and enjoy refreshments at the Master class dance rehearsal conducted by Nina Ivanovich, choreographer, the Vaganova Ballet Academy whose famous graduates include George Balanchine, Mikhail Fokine, Anna Pavlova, Tamara Karsavina, Rudolf Nureyev, to name only a few.
Maximum: 150 guests.
Tickets:
75 euros
The XXI War and Peace Ball
Saturday 22 November 2014
Salle de Bal "Vendome", George V
7.00 pm - 1.45 am
Costume Ball - Style 1st Empire, champagne reception in the Salon Auteuil, gala dinner, the choir of the Alexander Nevsky Cathedral, dance spectacular performed by graduates of the Vaganova Ballet Academy directed by Nina Ivanovich, charity auction conducted by Sothebys, members of Young Artists Programme of the Royal Opera, Covent Garden, sopranos, Anush Hovhannisyan and Nadezhda Karyazina, classical ballroom dancing and orchestra. The evening ends with wild and lively Russian and Gypsy Cabaret.
Maximum: 23 tables, 276 guests.
Tickets:
750 euros
850 euros (around the dance floor)
1250 euros (at top table)
Special offers
Less 10% for young persons from 16- 25 years

Reservations
Tel: + 44 207 193 3619
Tel: + 7 495 937 8389
E-mail: info@warandpeaceball.org.uk
Web: www.warandpeaceball.org.uk